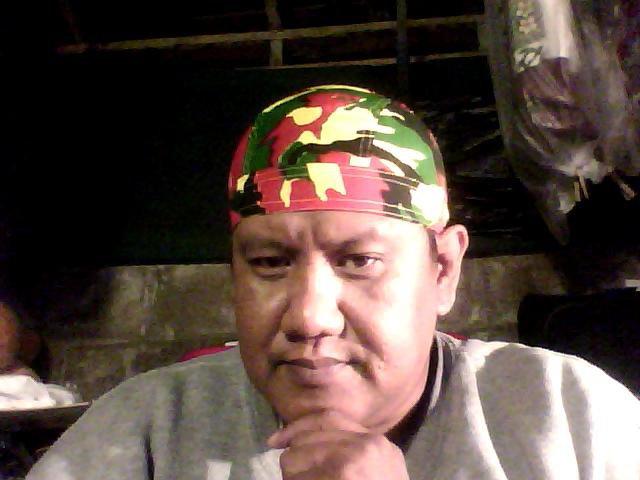 Welcome to my page

Hi I'm Ray founder and lead investigator for Maui Paranormal Investigations. Maui Paranormal Investigations was formed on January 15, 2011 and launched on Face Book on February of 2012. We started as a husband and wife team searching for answers to the unknown. Together we have formed Maui Paranormal Investigations a non profit organization providing free investigative services to help others cope and deal with their paranormal experiences. My experience with the paranormal started when I was 4 years old and growing up in a multicultural environment I was taught to respect the spiritual world. My quest to find answers to the paranormal did not start till 2004 after seeing pictures of orbs that did not resemble anything I have found on the net. On January 2011 My wife and I created a husband and wife team - Maui Paranormal Investigations to research paranormal activity. On February 2012 My wife launched MPI on face book in hopes of finding others doing research with in the paranormal field.
We currently live in Bogalusa Luisiana and hoping to start our group back up. We haven't been real active in the field due to the lack of places to investigate.
We apologize for not being able to update our page lately due to the recent move to Louisiana and trying to settle down. Now that we have gotten somewhat back on our feet we are now trying to restructure our team so that we will have members both on Maui and here in Louisiana. Thank you for your patience.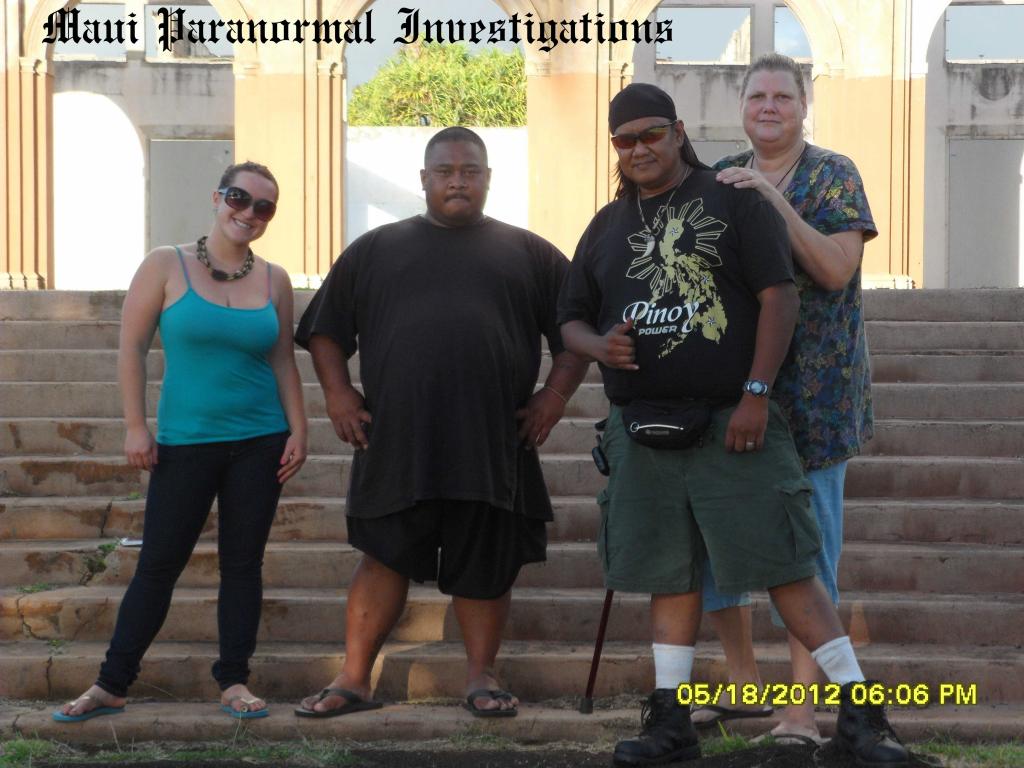 You can Email us at

mauiparanormalinvestigations@hotmail.com

or
On Face Book at:

https://www.facebook.com/maui.haunting

Members from left to right : Rebecca, BJ, Me, Paula
Founders
Ray Cachola Founder and Lead Investigator
Paula Cachola Co-Founder and Lead investigator

Louisiana team :
Maui Team

Lead Investigator & Maui team coordinator

BJ Rafanan Tech manager

Rayna Lynn Cachola Investigator in training
Kaylee Moore Investigator in training.
Out of state members

Pat Tucci Author of Pat's corner & Spiritual advisor
Daniel Beer Old School Paranormal Wisconsin & Audio specialist
Bonnie Smith Video specialist

Sharon Swift Evidence review and analysis specialist
Joe Andrade Demonologist
Mahalo for signing my guest book